Insert T-Nuts are an economical method of fastening two metal parts . The raw material is carbon steel or stainless steel(304/316). They are general round base nuts ,and square base nuts with prong or round hold.
The insert Tee Nuts according to their attributes are mainly GB, DIN, ISO, JIS and ASTM / ANSI. Among them, national, German and Japanese standards are represented by M (e.g. M8 and M16), while American and British standards are expressed by fractions or (e.g. 8, 10, 1/4 and 3/8).

It is can made the furniture strengthening and locking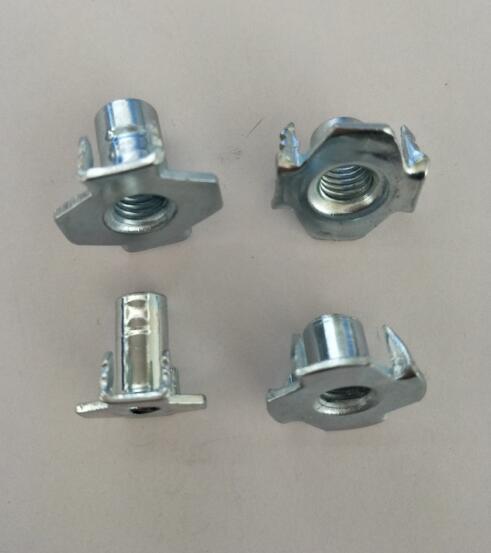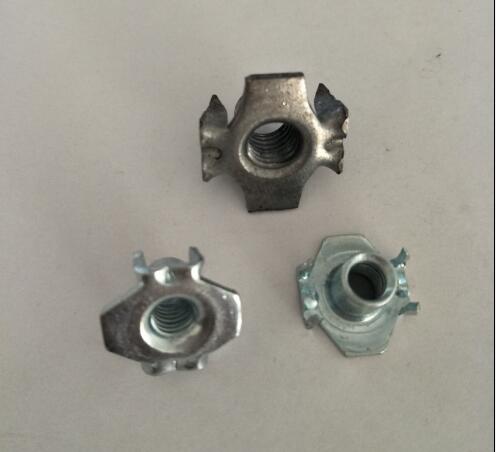 Hebei Xinyu Metal Products Co.,Ltd is a ISO9001 cerificated enterprise,which specialize in
manufacturing and exporting Furniture Nuts .Product including
Wing Nuts , Hopper Feed T Nuts , Propeller Nuts , Weld Nuts , Pallet Nuts , Locking Nuts , Rivet Nuts , Doggie Tooth Washers , Steel Stamped Parts ,Hopper Feed Rivet T Nuts, Metal Stamped Parts ,
T-Nuts For Cliff-Climbing,Furniture Nuts,Tee Nut For Rock Climbing holding, Insert Tee Nut ,Middle steel Zinc Plated Stamping Wing Nut,Auto Flat Plane Weld Nuts,
Automobile Spot Welding Nut,Customer-Made Metal Stamping Parts, Cold Heading Tee Nuts ,Stainless Steel Butterfly Nuts,Furniture Eccentric Wheel, Cam Lock Furniture Nut .
Our key strength are custom made special fasteners according to drawing or sample .We have longer and stable business relationship with well-known companies from American, Poland,Germany,French and so on.In the future ,xinyu will continue focusing on innovation special designed products,becoming your most trusted partner.